Executive Leadership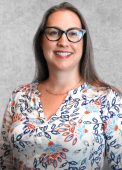 Ali DeMaria
Executive Director – exec@wpdaynursery.org
In 2003, Ms. Ali graduated from the University of Colorado with a bachelor's degree in psychology and earned her Florida Child Development Associate Equivalency from Seminole Community College in 2005. Ms. Ali received her Master's degree in Mental Health Counseling at Rollins College in 2010, where she also earned a certificate in Marriage & Family Therapy. In July 2011 she received her Advanced level Florida Child Care and Education Program Director Credential from the Florida Department of Children and Families. In 2013, Ms. Ali earned her certificate in Non Profit Management from the Rollins Philanthropy and Non Profit Leadership Center. Ms. Ali joined the staff of the Winter Park Day Nursery in January 2005 and has accepted roles of increasing responsibility over the course of her time at the Nursery.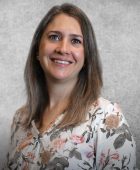 Megan Martin
Program Director – megan@wpdaynursery.org
Ms. Megan has worked with children since she was a senior in high school. She earned her Bachelor's degree in social work and she also has her CDA. When Ms. Megan is not at school, she enjoys spending time with her family and her pets, reading, and dancing.
She truly believes, "A person's a person no matter how small." Dr. Seuss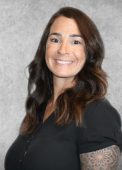 Dara Caulder
Executive Assistant/Office Manager & Donor Relations – dara@wpdaynursery.org
Ms. Dara completed her AA degree at Seminole State College and loves event planning, which is why she plans our annual Orange Blossom Jubilee! When she is not at work, she enjoys spending time with family & friends, being by the water, and going for a run. She is a proud parent of 2 children and is also fluent in sign language. Ms. Dara completed her certificates in Fundraising and Development and Leadership Practice from the Edyth Bush Institute for Philanthropy and Nonprofit Leadership at Rollins College in 2019 and 2021 respectively. Ms. Dara is enrolled in the Leadership Winter Park Class 34.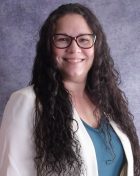 Heather Horne
Administrative Director– heather@wpdaynursery.org
Ms. Heather has a Bachelor's degree in Natural Science and received her Master's degree in Traditional Chinese Medicine and Acupuncture in 2004. She has been a natural healer in our community for 20+ years, educating our youth and elders towards a better lifestyle. Ms. Heather is also a proud mother of three fantastic children, two of which are graduates of WPDN. In her free time she enjoys exploring all mother nature has to offer.
"Play is the highest form of research." Albert Einstein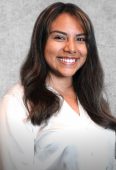 Vanessa Melendez
Administrative Assistant– vanessa@wpdaynursery.org
Ms. Vanessa graduated from Valencia College with her A.A degree in Early Childhood Education. She has worked in childcare since 2016 and has done volunteer work with local elementary schools.
"Accept children with reverence, educate them with love, send them forth in freedom." – Rudolf Steiner
Kenne Lewis
Receptionist
In 2019, Ms. Kenne graduated from Wayne State University with a Bachelor's degree in Journalism and in 2021, she graduated with a Master's degree from Full Sail University in New Media Journalism. Ms. Kenne worked in childcare her entire journey through college and has loved seeing children grow and learn the ways of life.
"Teaching kids to count is fine, but teaching them what counts is best." – Bob Talbert
Kitchen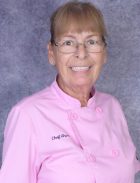 Shirley Shankle
Kitchen Manager – kitchen@wpdaynursery.org
Ms. Shirley has a culinary arts credential from Lake Technical School and taught culinary arts at Umatilla High School. Ms. Shirley encourages the children to eat fresh fruits and vegetables, prepares almost everything from "scratch", and limits serving processed foods.
"The best thing I like about working at WPDN is the way everyone pulls together as a team. I also enjoy watching the children progress as they learn from the very dedicated teaching staff."
Pre-Kindergarten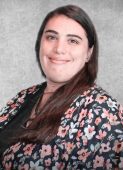 Paige Castro
Teacher
Ms. Paige started working with children in high school when she got her first job in the nursery at First United Methodist Church of Winter Park. She graduated from Orlando Tech with her Staff Credential and is pursuing her Director's Credential. Teaching children has always been Ms. Paige's passion.
"There is nothing better than going to work each morning to hear the children yell, "Ms. Paige!" as they run over and give you hugs. Working with children is such a joy that most days it doesn't feel like a job at all."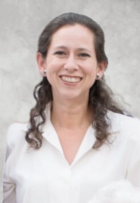 Joanne Campbell
Teacher
Ms. Joanne was born in Philadelphia and during her childhood she moved to Ecuador. She studied medicine and became a Family Physician. She also earned a Master's degree in Early Childhood education because she realized her true calling was working with young children. Ms. Joanne is fluent in Spanish and learned American Sign Language as a way to communicate with babies and toddlers.
"I am inspired by the curiosity and wonder of young children. It brings me joy to help them learn and grow. "
Preschool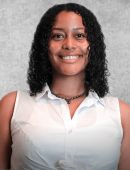 Keyanni McGill
Teacher
In 2020, Ms. Keyanni graduated from Florida International University with a Bachelor of Science degree in Elementary Education. She is passionate about working with children ever since she was a little girl. Playing teacher was her favorite game. In Ms. Keyanni's free time, she enjoys cooking and working out at the gym or doing at-home Pilates.
"I love working in childcare because I enjoy being a part of and shaping the minds of future leaders in a positive way."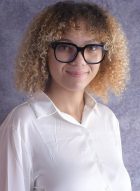 Felicity Roy
Teacher
Ms. Felicity was born in Massachusetts, but at the age of 9 she moved to Orlando. Growing up, she began babysitting in her community where her love for caring for children started. She enjoys watching movies, hanging with my family, and her kitten, Rocky. In her free time, Ms. Felicity loves to ride ATVs and hang out with her friends at the beach.
"Our children are the rock on which our future will be built. They are the world's greatest asset."
Toddlers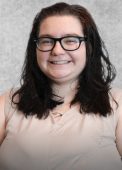 Andi Williams
Teacher
Mx. Andi has been working in preschool since 2016. She is currently training to become an ABA therapist and hopes to one day be working with the Florida Autism Center. Mx. Andi is a Floridian at heart but wants to travel the world!
Albert Einstein once said, "It is the supreme art of the teacher to awaken joy in creative expression and knowledge."
"I get satisfaction knowing I made a difference in their lives, even if just for a day."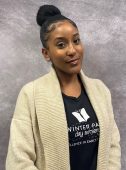 Graciela Frias
Teacher
Ms. Graciela was born in Queens, New York. When she turned nine, her family moved to Florida. She completed her Bachelor of Arts degree in Psychology at the University of South Florida in 2019 and recently earned her Master of Science degree in Developmental Trauma from Texas Christian University. She has a true passion for child development and is committed to providing a safe, nurturing, and fun environment for children. During her graduate school career, she became a Trust-Based Relational Intervention Practitioner (TBRI®) from the Karyn Purvis Institute of Child Development. TBRI® is a holistic, evidenced-based, attachment-based, and trauma-informed intervention that is designed to care for the unique needs of children. Moreover, Ms. Graciela's family is of Dominican descent, and she speaks English and Spanish fluently. She comes from a big family, which gave her the opportunity to work with children at a young age. Graciela is excited to be part of the Winter Park Day Nursery!
"When you connect with the heart of a child, everything is possible." – Dr. Karyn Purvis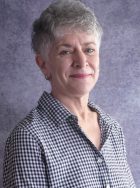 Gina Passaretti
Teacher
Ms. Gina was born and raised in upstate New York, but has lived in Florida for over 30 years. Nurturing children has been a life long career. She's been honored to work with children and families as a professional nanny for both typical and special needs children, having her own daycare, and working as a Guardian ad Litem (6th circuit, FL) for 10 years.
"There is nothing more rewarding than being part of a child's healthy and happy development."
"The soul is healed by being with children." -Fyodor Dostoyeusky
Yaxielis Benejam
Teacher
Ms. Yaxi has always been extremely passionate and committed to advancing the growth and potential of children. She holds a Bachelor's degree in Psychology and has obtained certification in Play Therapy from the University of Central Florida. Ms. Yaxi is eager to be part of the WPDN family and is looking forward to incorporating her skillset to continue growing and changing lives.
"Having my students run over to squeeze me as soon as they walk through my door brightens my days. Knowing that I provide them with a safe place and comfort. Seeing their faces brighten up is the most rewarding feeling."
Infants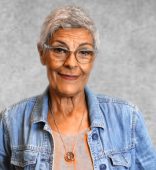 Nadine Batoche
Teacher
Ms. Nadine (Meme) has always loved working with children and has over 15 years of experience. She started working with children back home then came to the United States in 1987 where she began baby-sitting and teaching them French. Ms. Nadine moved to Orlando and received an opportunity to put together a proposal for a before & after school program and it was a big success. This lead her to get her home childcare license and work at a child care where she received a promotion of active Director. Her grand-daughter attended VPK at WPDN which prompted her to start volunteering. She volunteered so much that she was offered a position in our infant and toddler classroom.
"Kids bring joy to my life and my dream is to be a voice for them." -Nadine
"Children will not remember you for the material things you provided but for the feeling you cherished them." – Richard L. Evans
Support Staff

Madisson Cirio
Teacher
Ms. Madisson grew up in Orlando, FL. In 2018, she received her AA at Valencia College. In her free time, she enjoys health, fitness, and the beach.
"I have a baby brother who really helped me understand and want to work with kids more. I love helping mold their minds."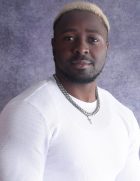 Kaliq Lowe
Teacher
Mr. Kaliq graduated with a Bachelors degree in Tourism Management but has always been an advocate for early childhood education. He spent summers interning at Kid Clubs at hotels in Barbados as well as taking active youth leadership roles in church.
"It is a great feeling to know you're making a difference in the lives of our nations future."
"They say old men can make war, but it is children who will make history." – Ray Merritt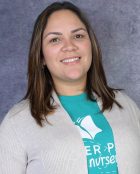 Jessyca Bomfim
Teacher
Ms. Jessyca has always been passionate about caring for children, which is why she graduated in physical therapy in 2013 and specialized in neuropediatrics, neonatal ICU and pediatric ICU in Brazil. She is fluent in Portuguese and Spanish. She has always been participative and involved with children, actively participating in her church's children's ministry. In her free time, she enjoys being with her family and pet. Ms. Jessyca loves the beach, nature, adventure and exploring new places. She is very excited and grateful to have joined the WPDN team!
"Every child is a living potential for a better world"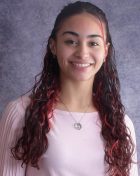 Yeizary Pena Aguila
Teacher
Ms. Yeizary was born in Puerto Rico and is the oldest of 7 children. which built her passion for early childhood education. While teaching at WPDN, she is also furthering her education working towards certification in cosmetology.
Heather Bumstead
Teacher
Ms. Heather graduated from Lake Superior State University in 2003 with a Bachelor's degree in Early Childhood Education. Originally from northern Michigan, she moved to Florida in 2005 for some warmer weather. With more than 25 years experience working as an educator, she has worked in schools, childcare centers, and private residencies. In Ms. Heather's free time, she enjoys restoring furniture, crafting, and various DIY projects. She loves exploring beaches and nature areas around Florida any chance she gets. Traveling is one of her favorite past times.
"I love to see the moment a child accomplishes something they have been struggling to learn. The moment it clicks and their pride shows all over their face that they realized they did it! That face says it all and makes it all worth it every time."