Executive Leadership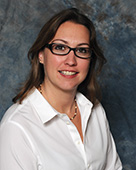 Ali DeMaria
Executive Director
In 2003, Ms. Ali graduated from the University of Colorado with a bachelor's degree in psychology and earned her Florida Child Development Associate Equivalency from Seminole Community College in 2005. Ms. Ali received her Master's degree in Mental Health Counseling at Rollins College in 2010, where she also earned a certificate in Marriage & Family Therapy. In July 2011 she received her Advanced level Florida Child Care and Education Program Director Credential from the Florida Department of Children and Families. In 2013, Ms. Ali earned her certificate in Non Profit Management from the Rollins Philanthropy and Non Profit Leadership Center. Ms. Ali joined the staff of the Winter Park Day Nursery in January 2005 and has accepted roles of increasing responsibility over the course of her time at the Nursery.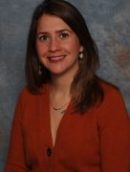 Megan Martin
Director of Family Services
Ms. Megan has worked with children for ten years since she was a senior in high school. She earned her Bachelor's degree in social work and she also has her CDA. When Ms. Megan is not at school, she enjoys spending time with her family and her pets, reading, and dancing.
She truly believes, "A person's a person no matter how small." Dr. Seuss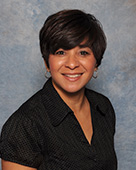 Stephanie DeScalzo
Behavior Coach
In 2007, Ms. Stephanie began her career in the childcare profession caring and teaching multiple age groups. She has worked with infants through VPK for the past 8 years. She received her Child Development Associates Degree in 2012 and is currently pursuing her Bachelors Degree in Early Childhood Education. "I have always desired to be a teacher for as long as I can remember. I love working with young children as they always make me smile as they are full of wonder about the world around them and the fact that I can help them engage in learning is a bonus for me."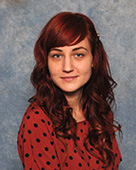 Amy Wenner
Assistant Director
Ms. Amy studied Early Childhood Education and Child Psychology, while earning her Florida Staff Credential. She has done volunteer work with children at the Homeless Coalition and at the Women's Residential Counseling Center. Her passions include working with children, art, and photography. She strives to live each day with kindness, positivity, and love!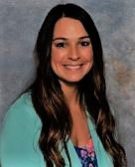 Dara Morris
Executive Assistant/Donor Relations
Ms. Dara completed her AA degree at Seminole State College and is currently pursuing her AS to BSN in Nursing. She would like to be a pediatric nurse or a flight nurse. When she is not at school or work, she enjoys spending time with family & friends, being by the water, and going for a run. Ms. Dara is a proud parent of 2 children and is also fluent in sign language.
"Education is not preparation for life; education is life itself."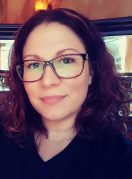 Heather Horne
Administrative Assistant
Ms. Heather has a Bachelor's degree in Natural Science and received her Master's degree in Traditional Chinese Medicine and Acupuncture in 2004. She has been a natural healer in our community for 20+ years, educating our youth and elders towards a better lifestyle. Ms. Heather is also a proud mother of three fantastic children, two of which are graduates of WPDN. In her free time she enjoys exploring all mother nature has to offer.
"Play is the highest form of research." Albert Einstein
Kitchen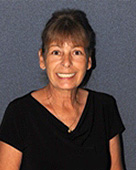 Shirley Shankle
Kitchen Manager
Ms. Shirley has a culinary arts credential from Lake Technical School and taught culinary arts at Umatilla High School. Ms. Shirley encourages the children to eat fresh fruits and vegetables, prepares almost everything from "scratch", and limits serving processed foods.
"The best thing I like about working at WPDN is the way everyone pulls together as a team. I also enjoy watching the children progress as they learn from the very dedicated teaching staff."
Pre-Kindergarten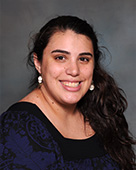 Paige Baldocchi
Teacher
Ms. Paige started working with children in high school when she got her first job in the nursery at First United Methodist Church of Winter Park. She graduated from Orlando Tech with her Staff Credential and is pursuing her Director's Credential. Teaching children has always been Ms. Paige's passion.
"There is nothing better than going to work each morning to hear the children yell, "Ms. Paige!" as they run over and give you hugs. Working with children is such a joy that most days it doesn't feel like a job at all."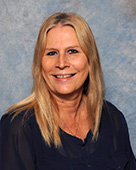 Vicky Diel
Teacher
Ms. Vicky attended Seminole Community College studying Early Childhood Education earning her CDA and VPK credentials. She has taught Pre-Kindergarten for over 18 years. She is also a Florida native.
"I love teaching Pre-K. There is nothing better than watching them accomplish, learn, and grow."
Preschool
Beryl Chung
Teacher
Ms. Beryl earned her Bachelor's degree in Psychology. She operated her own in-home daycare for several years. Ms. Beryl has 2 teenage children.
"Each child is a special gift. With positive nurturing and guidance they can achieve their highest potential."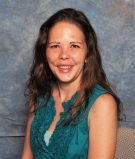 Jessica MacWithey
Teacher
Ms. Jessica was born and raised in Orlando, Florida to a single mother, and is the oldest of 5 siblings. She graduated from Seminole State College High School program in 2004 and went on to pursue her college education at Seminole State College in 2007. Eventually Ms. Jessica transferred to St. Catherine University in De Paul, MN to pursue her love of the arts. She majored in Visual Arts with a focus in metal work as well as Education. Ms. Jessica has had many accomplishments in her life. She received her DCF 45-hour training and was lead teacher in a preschool. She was employed through the Community Wodk and Learning Leadership Program sponsored by St. Catherine University. Ms. Jessica was selected to attend an intense art program and show case her metal work at the Women's Art Institute of Minnesota. While attending St. Catherine's she worked for 3 years at the YMCA Youth Acheivers Program as an after-school program teacher for under privileged youth between the ages of 6 and 14. Ms. Jessica has experience dealing with social workers and behavior specialists because of her experience at the YMCA. She relocated back to Orlando in 2012 where she has been a preschool teacher for 4 years.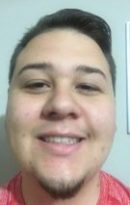 Anthony Santoro
Teacher
Originally from Parkland, Florida, Mr. Anthony decided to come to Orlando for school to become a counselor for young children. He received his Associates Degree from Valencia College and continued his education at UCF to obtain his Bachelor's Degree in Psychology. Mr. Anthony hopes to help lives by listening to what children have to say.
"I work with children and young adults because they are the future of this world and will make it a better place than what we left it."
Toddlers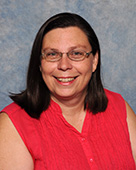 Stacey Hayes
Teacher
Ms. Stacey has been in the childcare profession for most of her life. Early on, she worked with her mother in their home daycare. Ms. Stacey is a mother of two, and in her spare time she volunteers as a Girl Scout troop leader. She has her Childhood Development Associate Equivalency and graduated with honors from Orlando Tech's Early Childhood Education program.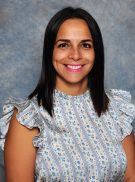 Maria Velez
Teacher
Ms. Maria was born and raised in Columbia. When she was 14 years old her parents decided to migrate to the United States. She graduated from high school in New Jersey and then graduated from Kean University in New Jersey with a Bachelor's Degree in Arts of Spanish in 2013. Ms. Maria has worked with special needs children for over 10 years. Her family moved from New Jersey to Florida and Ms. Maria never gave up her passion of working with children so she became a teacher here at Winter Park Day Nursery.
"I'm very blessed to help and watch the students grow into the wonderful children that they are. I am excited to continue my journey of working with children and I can't wait to see what new experiences are coming up"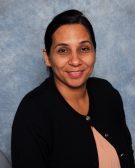 Johanna Campos
Teacher
In 1998, Ms. Johanna began working with all ages of children in the state of Massachusetts and Florida. She has earned her Certificate in Early Childhood Education as well as her Associate's Degree in Psychology. Ms. Johanna is new to Florida and has had a wonderful experience thus far.
"I truly enjoy working with children."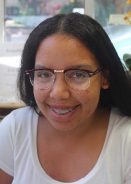 Destiny Walton
Teacher
Ms. Destiny graduated from Winter Park High School in 2017 and is attending Rollins College to double major in Business Management and Social Services. She has been volunteering at camps since 2012. Ms. Destiny would love to become a social worker to help children going through hardships that are happening everyday in the community.
"I may not be able to save the whole world, but I can save families and relationships one child at a time."
Infants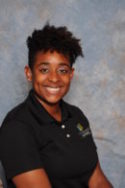 Natalie Kinscy
Teacher
In 2016, Ms. Natalie earned her Associate's degree from Valencia college. She is currently working towards a Bachelor's degree in Special Education at the University of Central Florida. Ms. Natalie has been working with children for 3 years from VPK age to 5th grade. She enjoys spending time with her family & friends and going places and having a good time.
"Children are like wet cement, whatever falls on them makes an impression." – Haim Ginott
Support Staff

Milena Llenas
Teacher
Ms. Milena was introduced to WPDN in 2006 – 2008 when her younger brother attended the Nursery. When she was at the Winter Park 9th Grade Center she began volunteering because of her love for children and her great demeanor with them, when she turned 16 Ms. Milena was hired on as a part time assistant teacher. She is currently attending Lyman High School where she takes honors and AP classes. Ms. Milena will graduate in 2018 and then plans to head to Valencia to continue her schooling while still working at WPDN. Ms. Milena hopes to study child/developmental psychology in college.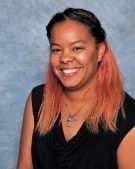 Naomi Medina
Teacher
Ms. Naomi has spent most of her career either working with young children, raising her own children or caring for the elderly. While also being very involved with her church, Ms. Naomi is currently working on her Florida Early Childhood certifications.
"I enjoy working with kids and watching them continually grow and learn new things."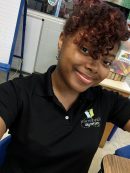 Lonni Kenon
Teacher
In 2014, Ms. Lonni graduated from Lake Brantley High School with 6 college credits in Early Childhood Education from Seminole State College. She furthered her education at SSC and received her Technical Certificate in Early Childhood Education Preschool Specialization. Ms. Lonni has 3 years childcare experience, her 45 hours DCF training, and is trained in CPR-First Aid.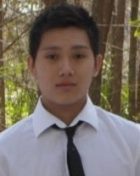 Steven Chang
Teacher
Mr. Steven graduated from the University of Central Florida with a Bachelor's Degree in Elementary Education. He values education and its importance when teaching students, especially in early childhood education.
"Educating the mind without educating the heart is no education at all."