The Culture of Caring at Winter Park Day Nursery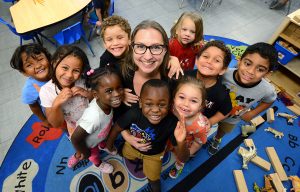 Sheets of construction paper receive a healthy dose of glue as chatter, laughs, and occasional shouts fill the classroom at Winter Park Day Nursery. While aspiring young artists create the morning's art project, instructors and assistants continue a tradition that dates back to 1939. Winter Park Day Nursery was founded during a time when mothers, working at the local citrus packing plant, would need their elementary school-age children to miss classes in order to care for their preschool-age siblings. Elementary school principal, Dr. Nelson Glass, worked with a local church group to create the day school as a means of getting older children back to class and providing younger children with daycare and an educational foundation.
To read the rest, visit The Culture of Caring at WPDN by Jim Carchidi with the32789!